Kick-off meeting of DiadES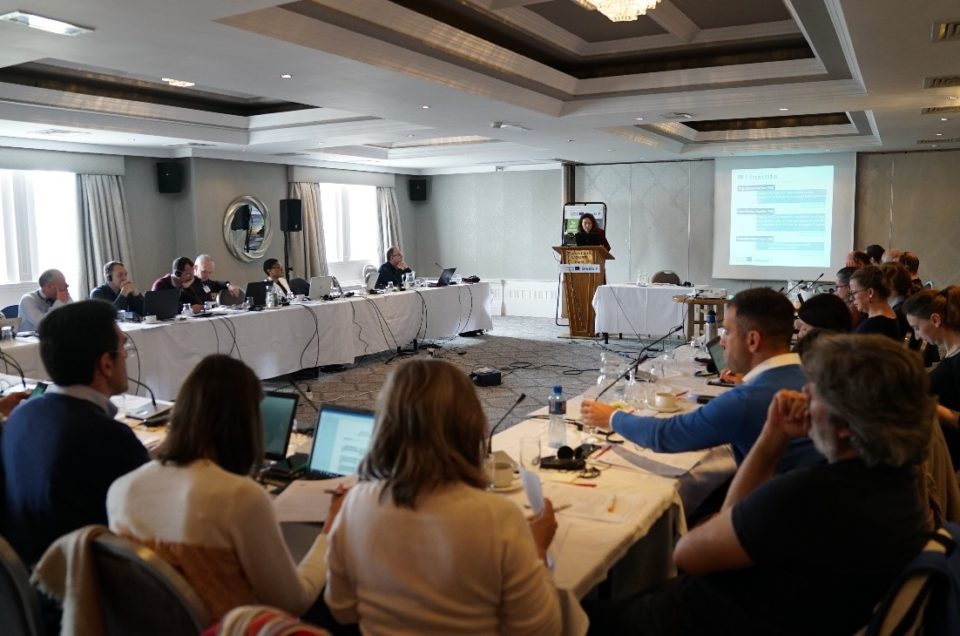 The kick-off meeting of the DiadES Project took place between 8-10 April 2019. A total of 51 people representing 28 different entities met in Swords, near Dublin (Ireland), hosted by IFI (Inland Fisheries Ireland).
The aims of the meeting were:
For all the beneficiary and associated partners to meet each other in person.
To present the goals, tasks and deliverables of the different Work Packages.
To plan the work for the coming year.
During the first day, the Steering Committee met to discuss organisational and administrative matters and then Work Packages and Case Studies were presented in plenary during the first and second day. Presentations are available here.
In addition, three workshops were held on issues affecting several WPs:
Ecosystem services listing,
Joint methodologies in ecological field works, and
Large scale issues in diadromous fish management
During the breaks, several participants were filmed by our contracted filming company Chocolate Films, for the first video clip (link) of the project, presenting the objectives and partners. Share it in social networks with #DiadESproject !!